»Body Meets Dress, Dress Meets Body«, SS 1997
Photographer:
Takashi Hatakeyama
»Body Meets Dress, Dress Meets Body«, SS 1997
Photographer:
»Body Meets Dress, Dress Meets Body«, SS 1997
Photographer:
Здравейте!
Толкова съм развълнувана, понеже днес стартира нова рубрика в блога, озаглавена "Friday Art". Нека ви разкажа малко за това, как се зароди идеята за нея.

Наскоро имах да пиша курсова работа на тема "Модата и изкуството". Ако трябва да бъда честна, в началото бях леко скептична относно формулировката на темата. Изненадващо обаче след задълбочени проучвания открих нови, неподозирани за мен аспекти и узнах куп интересни факти за модната индустрия. Вследствие на тази така обогатяваща работа започнах да гледам по един нов начин на модата и осъзнах колко често се губим в масовите тенденции и забравяме какво всъщност представлява тя. Надявам се да не ви оставя с погрешно впечателение - аз също подкрепям с две ръце достъпните, до болка познати комерсиални трендове, просто смятам, че и аз като повечето хора забравям, че модата всъщност е много повече от това.
В този ред на мисли се почувствах вдъхновена да споделя с вас тази нейна мултидименсионална страна като стартирам нова рубрика в блога, в която фокусът ще бъде върху връзката между модата и изкуството.
За начална тема избрах една нетрадиционна колекция, която поставя под въпрос всички разбирания за красота и женственост, а именно - колекцията на японската дизайнерка Рей Кабакубо »Body Meets Dress, Dress Meets Body«.
Нейното творчество ме впечали заради авангартната нотка в дрехите и играта с форми, цветове и пропорции. Всичко това е доказателство, че дизайнерката, за разлика от останалите представители на бранша, не се интересува от блясъка, разкоша, красотата и женствеността.
Чрез колекциите си тя се дистанцира от традициите и утвърдилите се норми в модната индустрия. За риск като този се изисква голяма смелост, а именно това е едно от посланията, които тя иска да отправи към публиката.

Кабакубо

е уверена в убеждението си, че дрехите са много повече от това, което изглежат на пръв поглед

.
Със своето творчество дизайнерката потвъждава силната връзка между човешкото тяло и това, в което то е облечено. Точно тук се крие магията в роклите на Кабакубо - човек и облекло се сливат в едно. Всяко място, на което дрехите биват представени се превръща в сцена, а техните притежатели - в актьори.

Приносът на
Кабакубо
е
неоспорим. С колекциите си тя предиз
виква истинска революция в модния свят и успява да накара хората да погледнат под един по-различен ъгъл на дрехите
-
именно това е и целта на тази рубрика.

Какво мислите за представената колекция? Намирате ли я за вдъхновяваща?
Hello, guys!
I'm so excited that it's finally friday, which means it's time for something new and different on my blog. Recenlty I was writing a paper for the university and the topic was: "Fashion and Art"
It was really interesting and extending to do the research, because I found so many new things about the fashion industry. I realised how often we get lost in the cheap crowd clothing and forget what fashion really is. Don't get me wrong - I love the cheap commercial trends too, I just think fashion is far more than that.
The point of thе new column in my blog called "Friday Art" will be to convince you in that and to inspire you to look at fashion from a different angle, because it's more than just clothes.
So today I decided to share with you something really inspiring from my point of view.
This is the collection »Body Meets Dress, Dress Meets Body« of the japanese designer Rei Kawakubo.
Kawakubo, unlike the most fashion designers, doesn't seem interested in the glamor, beauty and femininity. As you can see from the photos, her clothes look alternative because of the avant-garde vibe. They are "revolutionary" and questioning all standards of beauty.
In this collection the designer broke the tradition and showed the world that clothes are more than they appear on first sight. Therefore, according to Kawakubo, it's very

important to observe them

two

or

three times

until you

can

get

their message.
On the other
hand the

unique

dresses from

this collection

confirm the strong bond between
clothing and
human body. Тhereby, Kawakubo's clothes are
capable of turning

every place into

a stage where everybody

is involved.
As you can see Kawakubo is more than just a designer. On this point I have to agree with Vogue: »Kawakubo weathered the outrage, and her larger achievement—her avant-garde triumph—was that she gave people a chance to feel passionately about fashion«.
What do you think about this collection? Do you find it inspiring?
Sources: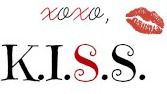 Dress SS 2013