Едно от най-хубавите неща при създаването на нов аутфит е възможността за превъплъщаване в нови вълнуващи роли. Ето защо смея да твърдя, че модата е едно от най- силните оръжия, с които можем да преоткрием себе си, отключвайки неподозирани страни от своя характер чрез различни стилове. Днес сме смела бунтарка, утре пък- свободолюбиво хипи. Разбира се, това съвсем не значи, че е необходимо да изглеждаме като излезли от филм, често лек допълнителен щрих е напълно достатъчен, за да се превъплътим в желания образ.
Днес реших да ви представя една есенна визия
с бохо акценти
, за съжаление все по-малко приложима в ежедневието заради минусовите температури. Наскоро открих това неповторимо яке с ресни и просто нямах търпение да го споделя с вас.
Отдолу реших да заложа на изцяло черна визия, тъй като грабващите окото дизайн и цвят го правят достатъчно силен акцент.
А вие намирате ли превъплъщаването в различни роли в ежедневието за вълнуващо?
Споделете с мен в коментарите!
Some of the things I like most about creating a new outfit combination is that you can transform in different roles every day.
That is why
I believe
fashion
is one of the
most powerful
weapons thanks to which
we can
unlock
unsuspected

sides
of
our character
by dressing in
different styles. Today we are a brave rebel, tommorow - a freedom loving hippie.
Of course, this doesen't mean that we should look like we came straight out of a movie, sometimes all we need is a little touch.
Today I wanted to show you this fall look with boho touches, which unfortunately is not very appropriate for the negative temperatures outside, but I just couldn't wait to share my new fringe jacket with you. Underneath it I went for this simple all-black look, because its unique design and colour are eye catching enough.
Do you find transforming in different roles as much exciting as I do?
Share with me in the comments!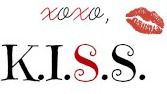 Get this look for $57+ on Lookastic: Brown Hat, Burgundy Print Suede Jacket, Black Argyle V-neck T-shirt, Black Jeans, Gold Necklace, Brown Embellished Leather Boots, and Black Leather Crossbody Bag