After all Christmas looks I showed you the last weeks, I decided to go back to my favourite burgundy. This is one of the colours, which could be a very smart choice for your New Year's Eve outfit. There is just something very majestic and aristocratic about it, so go for this hue, if you are looking for a noble and elegant look.


Do you want a secret? I achieved this look for under 10$ (shoes, bag and necklace
excluded

)
thanks to my favourite second-hand shops. This is another prove that style does not necessary mean expensive designer clothing.
След коледните визии, които споделих с вас през последните седмици, реших да се върна към любимото си бордо. Това е един от цветовете, който би бил подходящ за вашия новогодишен тоалет заради своето някак по- аристократично и елегантно излъчване.
А искате ли да ви споделя една тайна? Представената визия постигнах за по-малко от 10$ (с изключение на обувките, чантата и колието) благодарение на моите любими магазини за втора употреба. Това е поредното доказателство, че стилът не винаги е синоним на скъпото дизайнерско облекло.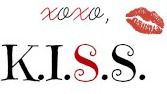 Get this look for $73+ on Lookastic: Burgundy Cardigan, Burgundy Leather Skinny Pants, Black Crossbody Bag, Burgundy Headband, Burgundy Suede Driving Shoes, Gold Necklace, and Black Turtleneck