Champagne, glamour and sparkle... these are the keywords for every New Year's Eve party. Nothing is too much or too bright in this special night.
When it comes to the colour of our festive outfits, my personal favourites have always been silver, gold and champagne. Thus, as soon as I saw this beautiful grey velvet dress with beaded statement collar, I knew I could not find something more glamorous for tonight.


If your outfit is not sparkling enough, however, add a bit of
glitter to your makeup or choose a beautiful statement necklace.
So, are you ready to put on your chic dress and be the most beautiful

jewellery

of the
night?


Шампанско, блясък и пайети: това са ключовите думи за всяко Новогодишно парти, което значи, че нищо не е твърде много.
Що се отнася до цветовете на празничния аутфит, моите лични фаворити винаги са били сребристо, златисто и шампанско. Ето защо в момента, в който видях тази кадифена
сива рокля с яка, обсипана с мъниста, знаех, че едва ли ще намеря по-забележителен тоалет за празничната вечер.
В случай, че вашата ролята ви се струва не достатъчно пищна, внесете допълнителна доза блясък в Новогодишния грим или пък добавете интересно обемно колие.
Готови ли сте да блеснете със своята шикозна рокля и да бъдете най-красивото бижу на вечерта?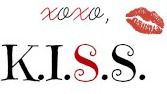 Get this look for $20+ on Lookastic: Grey Paisley Bodycon Dress, Black Clutch, and Black Blazer