Finally the time for winter outfits has come, which means one thing: more cozy combinations.
When we are talking about coziness during the winter time the first thing that comes to my mind is "OVERSIZE", namely oversized coats.
Bigger does not necessarily mean better, but when it comes to coats, the investment is definitely worth every cent. Not only they are suuper trendy, but also your truest friend in the "battle" with the cold. Why? You can layer as much as you like- sweaters, vests or whatever - the X-size of the coat offers enough place.
Another plus is that oversized coats go well with both casual street styles and more dressy looks.
As some of you familiar with brands may notice, in today's post I'm featuring a Max Mara coat. Actually, I am not a big fan of brands, but when a treasure like this is a great bargain, my voice of fashionista (or like some of you would say - the voice of vanity) gets louder and louder.
What is your oppinion on oversized coats/brand clothing in generally?
Ето че времето на истински зимните тоалети дойде, което означава: повече топли и "уютни" комбинации.
Като заговорихме за удобство и уют в дрехите, първата ми асоциация бe оувърсайз тренда и по-специално- оувърсайз палтата.
По-голямото не винаги значи по-добро, но що се отнася до палта, бих казала, че инвестицията определено си заслужава. Освен че са супер актуални, те ще бъдат и вашият най-верен приятел в битката със студа. Защо? Спокойно може да комбинирате и напластявате - било то с по-тънки или по-дебели материи - Х-размерът на вашето палто предлага необходимото за това място.
Друг плюс е, че тази дреха изглежда също толкова ефектно в комбинация с градски кежуъл визии, колкото и с по- делови.
Ако сте на "ти" с марките, вероятно особено впечатление ви е направило моето палто Макс Мара.Всъщност, ако трябва да бъда честна, не съм от хората, робуващи на марки, но щом намеря съкровище като това на повече от фантастична
цена, гласът на фешъниста (или както други биха казали - на суетата) надделява.
А вие какво мислите за оувърсайз палтата и дизайнерските дрехи като цяло?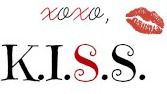 Get this look for $151+ on Lookastic: Tan Coat, Black Suede Ankle Boots, Burgundy Leather Gloves, Burgundy Knit Mini Skirt, Burgundy Beanie, Red Gingham Dress Shirt, Black Knee High Socks, and Charcoal Long Sleeve T-shirt