Today I have prepared one comfy and definitely eye catching outfit for you, guys.
I have to note that it might be too brave for some of you, but you can always adapt it to your personal style and taste.
For today's look I decided to go for this shirt dress in light purple stripe design, which I stole from my boyfriend's closet. I find shirt dresses quite attractive, because of the feminine & masculine mix of elements in one piece.
I wanted to create an outfit with different shades of purple, so I went for violet tights and cardigan in a darker hue. To avoid the
"are there any panties underneath?!" effect, I put on my favourite high waisted shorts, which are mysteriously "looking" from the pictures.
Actually, the shirt dress is one of the most variable pieces. You can easily create dozen of outfits only with a few shirts.
If you don't feel brave enough to wear the shirt dress my way, replace the shorts with leggings or jeans, and here it is... your eyecatching casual city outfit!
Keep in mind that some types of shirt dresses can be quite shapeless and swamp your figure. Overcome this by underlining your waist with a belt. Experiment with different colours and fabrics and have fun!
***
Днес съм ви подготвила нещо удобно, безспорно грабващо окото.
Бързам да отбележа, че представената визия може се стори прекалено смела на някои от вас, но не забравяйте, че винаги можете да я промените според своите предпочитания и усещане за стил.
За днешния тоалет реших да избера рокля тип риза, която наскоро отмъкнах от приятеля ми. Този тип дреха ме пленява най-вече заради неповторимата комбинация от женствени и мъжествени елементи на едно място.
Тъй като си поставих за цел съчетанието на няколко различни нюанса на лилавото в един тоалет, реших да добавя
виолетов чорапогащник и
жилетка в по-тъмен нюанс . За да избегна ефекта "тръгнала без панталони" заложих на любимите си дънки с висока талия, надничащи
загадъчно
от снимките.
Всъщност, роклята-риза е една от дрехите, предоставящи разнообразни възможности за вариация. Разполагайки със само няколко модела, спокойно може да създадете двойно повече визии.
Ако мислите, че представената комбинация е твърда смела за вас, съветвам ви да замените късите панталонки с клин или дънки и ето ви една забележителна и непринудена градска визия!
Имайте едно на ум, че някои модели рокля-риза могат да направят фигурата ви леко безформена. Избегнете този ефект, подчертавайки талията с колан. Експериментирайте с цветове и материи и се забавлявайте!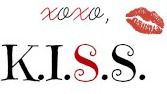 Get this look for $60+ on Lookastic: Grey Vertical Striped Shift Dress, Purple Cardigan, Purple Earrings, Black Rubber Chelsea Boots, and Black Backpack