It is time for your daily dose of good mood even if the cold weather is trying to convince you of the opposite. And is there a better way to do this than picking out a bright, colourful and filled with individuality
outfit

?
I don't know about you, but I personally love the way every rich in colour element brightens up not only my whole look, but also my day.
I often get asked how do I get the idea for one outfit combination?
I usually need only one certain item to get motivated and start creating the rest of my look.
In today's case I started putting together this outfit by getting inspired by my
scarf.
The thing I love about it besides its colour, of course, is the
luxurious

touch it gives to my outfit.
And how about you? How do you get the inspiration for your outfit combinations?
Време е за дневната ни доза настроение дори студеното време упорито да се опитва да ни убеди точно в обратното. А какъв по-добър начин за това от тоалет, изпълнен с цвят и индивидуалност? Не знам за вас, но аз лично обожавам начина, по който всеки ярък елемент "осветява" не само визията, но и деня ми.
Често са ми задавали въпроса как създавам своите аутфит комбинации. Вдъхновението обикновено черпя от определен аксесоар или дреха, според който избирам и останалите елементи от тоалета.
В случая, идеята за днешната комбинация се роди благодарение на представения шал. Нещото
, което харесвам най-много в него

освен цвета му, разбира се, е луксозната нотка, която внася във визията ми.
А как се раждат идеите за вашите аутфити?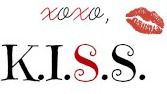 Get this look for $257+ on Lookastic: Camel Coat, Orange Scarf, Dark Brown Dress Pants, Orange Sunglasses, Brown Suede Ankle Boots, Brown Crossbody Bag, Orange Tights, and Orange Floral Ring