Happy New Year, my lovely readers!
Thank you for being a part of my fashion journey. Hope you all had a wonderful start of the year.
I decided to begin mine with a mix of fabrics and different hues of violet.
Actually, this makes me thinking that one of my goals in regard to my looks this year will be to bring more colour and mood into my outfits. This has always been my
signature so I want to keep it that way.
When it comes to my blog, I will try to share with you more interesting, diverse and, of course, professional posts. I am expecting also many new collaborations and trips so I can share them all with you.
PS: while we were shooting this look, I remembered that my first outfit of 2014 was also shot near the sea. I guess I have a new blog tradition. :)
Честита нова година, читатели.
Благодаря ви, че сте част от моето модно "пътешествие".
Надявам се, че сте стартирали годината подобаващо, а аз реших да се гмурна в своята с микс от материи и
нюанси на лилавото.
Всъщност, една от целите ми в модно отношение тази година ще бъде да внеса повече цвят и настроение във визиите си, тъй като това винаги е било моята "запазена марка".
Що се отнася до блога, пpез предстоящите месеци ще се опитам да ви представям все по-интересни, разнообразни и, разбира се, професионални постове. Също така се надявам и на много нови колаборации и пътувания, които да имам възможността да споделя с вас.
ПС: по време на сесията се сетих, че и първият ми миналогодишен пост беше заснет около морето. Явно без да искам съм си създала нова блог традиция :)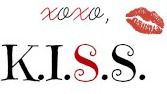 Get this look for $0+ on Lookastic: Violet Fur Coat, Violet Velvet Mini Skirt, Pink Argyle Cable Sweater, and Pink Gingham Leather Gloves