Today's outfit is inspired by the cold weather in my hometown, which often makes us (me included) wear more grey and boring clothes. In days like these I usually try to stay true to myself by adding a small, but eye-catching detail to my outfit in order to spice up my look (and mood, of course).
This is why I decided to add some playful colourful touches to this otherwise a bit boring grey outfit. Thus, this totally girly hair accessory did a great job, don't you think? The moment I got it as a present from my cousin for Valentine's Day I started thinking about all the looks I can create with it.
By the way, she recently opened her own creative store where she organises all kind of interesting workshops and projects. She also offers a big assortiment of hobby and DIY materials.
In case you got interested, visit her page by clicking here.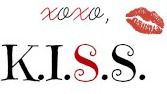 Изборът на днешния тоалет вероятно бе породен от особено студеното напоследък време, което често ни подтиква да бъдем сиви и незабележими. Като всеки един човек, аз също нерядко изпадам в подобни настроения. В такива моменти обаче винаги се опитвам да остана вярна на себе си - било то и с някакъв интересен малък детайл, който да "озари" визията ми и да ме накара да се почувствам по-добре в кожата си.
Именно поради тази причина реших да разнообразя и днешния, иначе леко скучен, сив аутфит със закачливи цветни елементи, които определено го правят различен и отличаващ се.
В този ред на мисли, не мога да подмина и забележителния аксесоар за коса, който определено изигра решаваща роля при създаването на днешната комбинация. Получих го като подарък от братовчедка си за Свети Валентин и още на мига в ума ми се зародиха един куп нови аутфит идейки.
Между другото, тя съвсем наскоро създаде свое собствено креативно ателие, където организира интересни и разнообразни творчески проекти и уъркшопи . Също така, предлага и голям асортимент от най-различни хоби и "направи си сам" материали. При интерес моля посетете страничката й ето тук.