Hey, guys!
Today I have another beauty tutorial for you inspired by the 50's. I wanted to create a look like this for a very long time, because I have always admired the beauty in this decade. For me, it is a synonym of true class and style.
Hope you find the video interesting and helpful!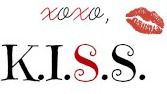 Здравейте,
днес съм ви подготвила нов бюти урок, посветен на 50-те години. От дълго време исках да пресъздам визията, характерна за това десетилетие, тъй като го намирам за изключително вдъхновяващо. Винаги съм се възхищавала на класическата красота през тази епоха, която за мен е и синоним на изтънченост, класа и стил.
Надявам се да намерите видеото за интересно и полезно.