I have to admit that I am totally getting in a spring mood (as you can tell by my latest outfit posts) despite the cold weather. If that sounds familiar to you too, my outfit pick for today might inspire you.
Colourful, but in a balanced way, sophisticated, chic and, of course, springish. I believe these are the main ingredients for a successful spring outfit, don't you think?
It came to my mind recently that it is about time to share with you one more sophisticated, "business" look since I haven't done that for a while now.
In my opinion, this office outfit is perfect not just for work, since you could transform it and make it suitable for almost any occasion.
I felt in love with the colour duo, which gives the outfit a soft and relaxed touch.
However, if you intend to wear it at the office, I would recommend going for one pastel colour instead of two, especially if your dress code requires more neural outfits.
The other possible option is choosing a simple pastel detail, which will not only spice up your look, but also put you in a spring mood.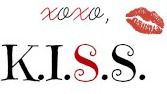 Трябва да призная, че пролетното настроение и копнежът по топлите дни усилено са се вкопчили за мен, упорито отказващи да ме пуснат напук на студеното време.
Звучи ли ви познато? Ако е така, то днешното предложение е точно като за вас.
Цветно, но не прекалено натрапчиво, изпълнено с настроение, стил и женственост. Какво повече може да искаме от един пролетен аутфит?
Замислих се, че от доста време не съм ви показвала типично "бизнес" тоалети. Именно това ме вдъхнови за създаването на този.
Смятам, че само с няколко малки корекции може да трансформирате представената офис визия и да й придадете малко по- кежуъл излъчване.
Хареса ми начина, по който пастелните тонове се сляха в това закачливо бонбонено дуо, придаващо на аутфита едно меко и приятно излъчване.
Ако дрескодът на вашето работно място изисква от вас комбинации в по-неутрални цветове, може да "олекотите" тоалета, залагайки само на един нюанс. Друга също толкова добра възможност е да внесете лек елемент в пастелен тон, например шал или чанта, който не само че ще разнообрази визията ви, но и ще ви зареди с настроение за предстоящия сезон!