Recently I have been into simpler, fresher and more casual outfits...
This is why today I chose this kind of minimalistic outfit for my walk on the seaside.

I don't know about you, but I personally find monochromatic outfits a bit boring, so I had to add a bit of colour to mine.
Don't get me wrong- you can still look great in them, but I would recommend you to put some nice and eye-catching accent, which will draw the attention to you.
In my case this was these palm tree slip-ons, which are the absolute highlight of the look. They are just the perfect finish of this outfit, which, I believe, turned out pretty well.
What is your opinion?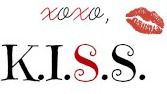 Трябва да призная, че все по-често започнах да изпадам в "минималистични" настроения. И макар да не смея да си позволявам твърде изчистени тоалети заради опасността да излежат леко скучновати, за днешната разходка около морето заложих на именно тази сравнително семпла визия. Разбира се, нямаше как да не добавя и щипка цвят за настроение.
Лично аз смятам получилата се кежуъл комбинация за успешна, а от снимковия материал останах повече от доволна!
Какво ще кажете вие?