Duster coat
, €535 /
Tara Jarmon mini skirt
, €135 /
Penny loves kenny shoes
, €32 /
Topshop clutch
, €39 /
Kate Spade tech accessory
, €82 /
Aéropostale party sunglasses
, €8,92 /
Blue nail polish
, €4,58 /
Nautical outdoor decor
, €58 /
Striped throw pillow
, €36 /
Dot Bo modern patio furniture
, €365 /
Dot Bo vase
, €23 /
Ceiling light
, €695
Hey guys.
As you know I recently started participating in a fashion styling course.
One of the topics we discussed in class over the past few weeks was trends.
So today I felt inspired and decided to start a new rubric in my blog where I will introduce you to the new trends, collections/designers I find inspiring, etc.
I would like to start off with the most important trends for SS16.
Some of you may think it is way too early for this season, but you know how the fashion world works. Besides, it is always better to be prepared in terms fashion, (and not only) especially if it comes to every self-respecting fashionista!
The first trend I will introduce is called "Wave".
Here are the keywords and most important facts about it:
Inspiration:
design, inconstant forms and processes in the nature, sea and sky
architectural forms with clear grace, flowing, curvy
Fashion atmosphere:
graceful forms, skluptural, free falling around the body
seamless, magnetic
soft, flowing, light-weight fabrics with draping and volume
new contours and structures
new methods and possibilities
use of stencil, lyrical lines and 3D technologies
Fabrics:
traditional materials, but new materials-processing methods, clever cut
all materials 'fly' and 'fall' around the body
silk yarn (flowing), viscose, satin (flowing)
Colours:
off-white, rose pink, watercolour tones, silver grey, black
Source: Textile View Nr. 109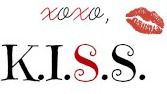 ***
Здравейте.
Както знаете отскоро посещавам курс по моден стайлинг и една от темите, която обсъждахме неотдавна беше свързана с трендовете за предстоящите сезони.
Това породи у мен идеята за започването на нова рубрика в блога ми, в която ще споделям с вас информация за бъдещи тенденции, колекции и дизайнери, които намирам за вдъхновяващи и т.н.
Днес бих искала да започна поредицата, посветена на пролетно-летния сезон на 2016.
Знам, че на някои от вас вероятно ще се стори твърде рано, но всяка себеуважаваща фешъниста трябва да бъде добре подготвена. Съгласни ли сте?
Първия тренд, който ще ви представя днес се нарича "Вълната".
Ето и някои от ключовите белези, по които ще го познаете:
Вдъхновен от:
дизайна, промените в природата, природните събития, небето и морето, архитектурата
В моден контекст:
грациозност, спокойствие, магнетизъм
нови контури и форми
леки, изчистени, свободно падащи около тялото дрехи
леки материали
драпиране и обем
използване на шаблони и 3D технология, свеждане на шевовете до минимум
Материали:
традиционни материали, нови методи за преработка
материали, които "летят" около тялото
преждa от естествена коприна, вискоза, сатен
Цветове:
сивкавобяло, мръснобяло, розе, аква тонове, сребристо сиво, черно,
Източник
:
Textile View Nr. 109