Today I decided to introduce you to the new skincare Avon Nutra Effects, which I have been testing for over a month now.
What is so special about this skincare?
The formula with active seed complex and chia seeds is designed to help fortify the skin's barrier, helping to protect against the drying effects of wind, cold and dry air while locking in moisture all day.
Chia seeds are famous for their antioxidant properties and are reach in omega-3 fatty acids.
What is included in this skincare set?
The set I received includes hydration gel cream light and daily cream SPF 15 (see the photos below)
***
Днес реших да ви запозная с една нова серия грижа за лицето - Avon Nutra Effects с активен комплекс от семена.
Беше ми изпратена преди може би около месец, но исках да си оставя достатъчно време да я тествам преди да споделя мнението си с вас.
Какво е специалното на тази серия?
Серията се състои от два крема с хидратиращо действие, подходящи за всеки тип кожа. В състава й влизат семена от чия, познати с богатите си антиоксидантни свойства, които имат свойството да абсорбират и задържат до 12 пъти повече вода от собственото си тегло. Освен това те са и богат източник на Омега-3 мастни киселини.
Серията е особено подходяща за по-студенте месеци, тъй като формулата спомага за подсилване на защитната бариера на кожата като я предпазва от изсушаващия ефект на вятъра и студа.
От какви продукти се състои серията?
Hydration gel cream light
As you can tell by its name, this cream has leightweight and soft texture.
After applying it on cleansed, dry face, I feel my skin very moisturized and smooth.
The cream is hypoallergenic, allergy-tested, without any parabens and colorants.
Good for daily use.
***
Лек гел-крем
Както името му подсказва, представеният по-долу крем се отличава с изключително лека текстура.
Нанасям съвсем тънък слой от него всяка сутрин на чисто и добре подушено лице като след това чувствам кожата си доста подхранена и хидратирана.
Подходящ за ежедневна употреба.
Кремът е хипоалергенен, алергично тестван, без парабени и оцветители.
Hydration daily cream SPF 15
This lightweight cream reminds pretty much of the first one, the only difference is that it contains SPF 15, which makes it better for daily use.
However, I would recommend using it in the evening due to its colour (it takes me more time for applying compared to the first one) and the risk of staining fabric.
The cream contains Benzophenone-3
***
Дневен крем с SPF 15
Този крем е като цяло доста сходен с първия (и като състав, и като действие). Единствената разлика е може би това, че е със слънцезащитен фактор SPF 15, което го прави по-подходящ за дневна употреба.
Лично аз обаче го нанасям по-често вечер най-вече заради цвета му, тъй като изисква маалко повече разнасяне по кожата и при невнимание може да остави петна по дрехите.
Съдържа Бензофенон-3


What I find good about this skincare?
The creams provide skin deep moisturisation and fresh aroma.
Conclusion: I would recommend using it to everyone looking for a good and affordable skincare products for daily use.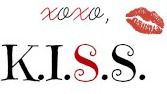 ***
С какво ме впечатли серията?
Най-вече със силната хидратация и, разбира се, свежия аромат.
Извод: смятам серията за успешна, особено предвид ценовия й клас.
Бих я препоръчала на всички, които са в търсене на подходящи продукти за ежедневна грижа, които да не отежняват кожата.