When the temperatures are rising and the cloth lenghts are getting shorter and shorter my desire for wearing more fun and flirty outfits is definitely increasing.
Exactly this is what inspired me for today's shooting, which hopefully will put you in a brighter mood for the upcoming summer days.
To reach my goal I went for probably the most girly dress I have in my closet (thanks to a friend of mine with a good taste who didn't want to wear it anymore) and some colour details, which contribute to creating this joyful, playful and fun atmosphere, don't you think?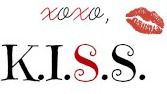 Успоредно на покачването на температурите и скъсяването на дължините на дрехите, желанието ми за повече закачливи и момичешки тоалети безспорно се увеличава.
Именно това породи у мен и идеята за днешната фотосесия, с която се надявам да успея да ви предам доза свежо настроение и, разбира се, вдъхновение за предстоящите летни дни.
За реализирането на избраната концепция, заложих на може би най-момичешката рокля в гардероба си (което ми напомня: благодаря за моя добра приятелка, която ми я подари миналото лято) и няколко цветови детайла, който допринасят за цялата тази игрива и закачлива атмосфера, която се стремях да постигна.