If you have been reading my blog
for a long time, you could not have noticed the lack of outfit posts. There is an explanation for this, of course.
During the Fashion Week I had the opportunity to meet
so many different people, which was kind of enriching for me. I couldn't help but start thinking about how difficult it has become to be different and unique in this fashion blogger sphere, where 90% of every blog content consists of 'outfit of the day' posts. Don't get me wrong, I like these posts too (I have so many of them myself) and I believe that they are a must for every fashionista's biography
. I was just wondering how different this blogger world would look like if everyone was working harder on their posts, trying to express a certain mood, atmosphere, emotion through the photos. I know this requires a lot of work, but I would like to try it and see what will happen.
What I was trying to say by that is that you can expect a bit different posts in future
, hopefully it will be for the best and you still will be a part of my fashion journey.
I have to admit that creating a post like this was kind of brave, even for me. I wanted to do something like this a long time ago, but it took me much longer than expected to realise my idea. If you are following me on Instagram you would know that last week I was helping out some african designers backstage at a fashion show, which inspired me to incorporate some african elements in my look.
I really like how my concept turned out, and how about you?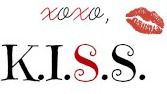 Ако сте сред редовните читатели на блога, няма как да не сте забелязали липсата на аутфит постове напоследък. Това, разбира се, си има своето обяснение.
Сега, когато имах възможността да навляза малко по-навътре в модния свят, започнах да си давам сметка колко трудно е да изпъкнеш сред многообразието от модни блогъри в днешно време. Не знам за вас, но лично на мен лееко ми доскуча от всички тези блогове, в които 90% от постовете са 'outfit of the day'. Не ме разбирайте погрешно, те също са важни и трябва да присъстват в биографията на всеки един блогър (та аз самата имам немалко такива), просто смятам, че би било много по-вълнуващо, ако се опитаме чрез снимките си да предадем някаква история, настроение, атмосфера... Това, разбира се, си е истинско предизвикателство, което аз смело приемам!
В този ред на мисли, фокусът в блога ми в възможно леко да се измести, но аз вярвам, че ще е за добро.
Трябва да призная, че днешният пост е доста смел, дори и за мен. Идеята за подобна сесия се въртеше от доста време в главата ми и ето, че най-накрая имах възможността да я реализирам. По време на Седмицата на модата имах възможността да бъда част от помощния екип на няколко африкански дизайнери (както споделих с вас в Инстаграм), което ме вдъхнови за използването на някои определени елементи при създаването на този аутфит.
Смятам, че се получи интересна и различна концепция, а вие?