Hello folks.
It is time for a fast update from the Berlin Fashion Week.
I've been attending some designer events over the past few days and wanted to share my experience with you.
Take a look at the photos and let me know in the comments below which collection is your favourite and why. =)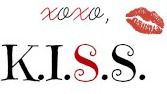 ODEUR A/W 2016/17
RIANI A/W 2016/17
Здравейте, приятели.
Време е за един бърз ъпдейт от седмицата на модата в Берлин.
През последните няколко дни имах честта да присъствам на представянето на множество дизайнерски колекции за предстоящия есенно-зимен сезон, част от които ще споделя с вас.
Разгледайте снимките и споделете в коментарите кой е вашият фаворит и защо =)