Hello, folks.
Are you ready for a journey to a fairytale world? I hope so!
Looking at these photos, I feel like I'm in another universe, almost like in a true fairytale, where I am playing the main role. Such a magical feeling!
I am so happy that we found this beautiful snowy location and could use it as a background of the shooting (this time we managed to be fast enough before the snow started melting, yay).
Hope you like the results.
As for my outfit...
I could desribe it in two words: warm and comfy.
Big and cozy poncho that hugs me in the right places gives me the feeling that I'm wearing a big (but stylish) blanket on my back.
And these overknees... simply my best friends on a cold winter day.
You should try this combination, too.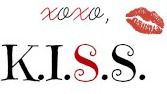 Здравейте, приятели.
Време е за втората част от серията ми със зимни вдъхновения, която стартирах с предишния пост.
Гледайки тези снимки, като че ли се пренасям в друг свят, в истинска приказка, където времето е забавило своя ход. Какво магическо чувство само!
Радвам се, че открихме това вълшебно място и запечатахме момента, използвайки снежния пейзаж за фон на снимките.
Надявам, че ще успеят да пренесат и вас на някое приказно местенце, било то дори за секунди.
Колкото до аутфита ми...
Бих го описала само с две думи: топъл и удобен.
XL-пончото, което ме обгръща в мека прегръдка, и ботушите до над коляното са мои изпитани, верни приятели в студените зимни дни.
Изпробвайте ги и вие!