My cure to the winter blues? Statement coat.
As a person who always needs colour in her oufits, I had to add this beauty to my wardrobe as soon as I saw it.
You probably know the feeling when you see something that automatically screams "you" and you even lose your sleep over (or is it just me? :) if you don't buy it. Well, that was my case.
I totally love my camel and classic coats, but some days I just want to stand out and feel special in my clothing. This is why exactly this coat turned out to be the perfect one for me. Besides that, it has the elegance and class that somehow remind me of my favourite style icone Audrey Hepburn. So this is why I had to get my hands on it despite that it was quite expensive.
I combined the coat with an all black ensemble so it can stand out even more. To finish the look I added a nice scarf and a bobble hat. It turned out pretty well, I believe.
By the way, me and my boy took these pictures during our short trip to Potsdam while it was raining. Hope you like the result :)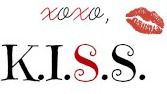 Моето лекарство срещу лошото зимно време? Стейтмънт палто.
Като човек, който винаги се нуждае от цветен акцент в облеклото си, просто нямаше как да подмина това съкровище щом го видях.
Вероятно повечето от вас познават онова чувство на радост щом видят дреха, която да им "проговори". При мен това си е истинска рядкост, но пък щом се случи веднъж не намирам
спокойствие докато не я добавя към гардероба си (звучи ли ви познато :)?
Въпреки факта, че обичам класическите палта, всеки от нас има дни, в които би искал да се почувства някак по-специално и да бъде забелязан. В такива случаи на помощ идва стейтмънт палтото, най-добрата компания на всяка една семпла/едноцветна комбинация.
Конкретен пример за това е представеният от мен аутфит. Тук заложих на монохроматична визия в (любимото ми от няколко месеца) черно. За завършех избрах шал, който перфектно допълва палтото и шапка с помпон, внасяща леко небрежна нотка в иначе елегантната комбинация.